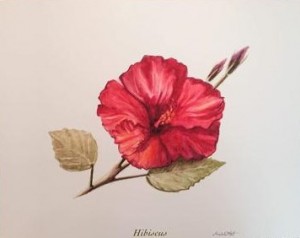 The Sarah West Gallery of Fine Art is honored to announce prints by Michele West for Art Auction in Support of Haiti Relief. In collaboration with biddingowl.com, Michele West has produced fine archival prints of "Hibiscus" (2017) Watercolor on Paper.
Proceeds from auction print sales will directly benefit St. John's Lutheran Mission Team who provide relief to Haiti through mission work in the region.
Each museum quality archival print in signed and accompanied by Certificate of Authenticity.
Visit the link featured here to learn more and lend your support to the cause
www.biddingowl.com/Auction/item-detail.cfm?auctionID=7970&ItemID=372973&viewType=1&style54&font=1&catName=Antiques+and+Art