Partners in Sustainability
The Sarah West Gallery of Fine Art is a proud contributing supporter to causes which promote well-being, health, environment, art, cultural and historic preservation, cultivation through greater consciousness. We invite you to explore, promote and support such organizations within your community and abroad.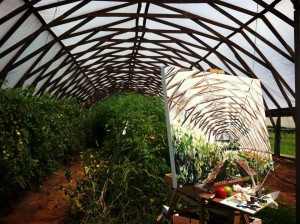 Organizations Supported and Promoted by the Sarah West Gallery of Fine Art
The Elma C. Lomax Incubator Farm
Carolina Farm Stewardship Association
The National Parks Service
The Nature Conservancy
St. Jude Childrens Hospital
Ronald McDonald House Charity of West Georgia
The Boys & Girls Clubs of the Chattahoochee Vallery
The Stewart County Historic Society
The F.Scott & Zelda Fitzgerald Museum
Angels of America's Fallen
The Doc & Merle Watson Museum of Cove Creek
MusicFest 'N Sugar Cove
The Grow Local, Eat Local, Shop Local, Support Local Movement and farmers, artists, craftmen, musicians, singer/songwriters and small businesses everywhere…
The Sarah West Gallery of Fine Art also serves as the Cultural Arts Enrichment Initiative Partner to the City of Smiths Station. Visit the City of Smiths Station Art Galleries located in Smiths Station City Hall. The City Hall Art Galleries are made possible in part through the support of the Mayor's Office, and the management and curatorial efforts of Sarah West & Michele West on behalf of the Sarah West Gallery of Fine Art.