Bookends | Art Walks
This morning I began arranging various images, pinning them to the studio wall which flank my latest works in mid-progression. For each new work the studio undergoes a new and different metamorphosis before the painting can begin. Through this "nesting phase," I collect articles, compose sketches and print selections from my photo journals, and establish a series of related images, all of which appear on this altar of art, likened to a story-board. The morning light filters through my studio casting clarity upon works from past days. This morning retrospective thought carried me back to choice words shared on the pilot episode of Art Walks, "Art is Activism," "Studio & Sanctuary" and the references made to the people influential in my life, that I call, "pillars of strength." These pillars of strength, I also refer to as the power of place, and I cross-compare them equally to nature's strength found among the trees. I take the viewer on a journey into my sketchbooks, and share quotes and first hand notations from dear friends and fellow artists. The artist takes hold of anything that evokes greater contemplation, and then finds ways to cast it back out into the world. This is the sketch-hunters own form of "catch and release." Art is only as good as its' effect upon its' environment. Art possesses the power to influence great change, enlighten the viewer through stimulated thought. It changes the way we see things and therefor can change the way we approach things. It is my hope that it encourages all to become better stewards of our world, our economy, our environment, our community, our work and ourselves.
Through Art Walks, I have been given the opportunity to share my path (see pilot edition, Studio & Sanctuary), but it was my first my desire to open ways for a better understanding, by providing an avenue by which artists could share their work with those who might otherwise not have the opportunity to know them.
Art serves as the greatest record for civilization. Long after your devices become obsolete, the art, whether in written word, sound or visual illustration is what will remain. Art is in the songs that we play and sing and pass down directly. Art is in the pictures that adorned your grandparent's homes that hopefully now reside in your own. Art live upon the library shelves, the only steadfast form of record-keeping (remember, the internet is only as dependable as the information that is placed there.)
Through early film footage, we can see how Rodin carved his sculptures, how Monet painted his pictures, the environment within which N.C Wyeth, Andrew Wyeth and before them, Howard Pyle's work was fostered. And on the first sound recordings, we have a record of the American landscape as it was before advancements. It conveyed how people felt before they were image conscientious.
It was this morning as I sifted through my studio story-board, opening a magazine to an article, folding back the paper on a photograph and pinning up a watercolor sketch that my words from Art Walks pilot came back to me. Just last week, I sat in a local network studio, providing last critique to the recent edition of Art Walks featuring Jim Avett. As I sat viewing scene selection footage, I took note that the editors chosen imagery provided a complimenting bookend to the first edition, Studio & Sanctuary. Art directly links us all. The great American Independent, Robert Henri once said, "Through art mysterious bonds of understanding are established among men. They are the bonds of a sacred brotherhood." This quote, I referenced in Art Walks edition III. Somehow all things seem to align, and like the morning sun pouring across my studio, they cast light upon the threads that together we weave, creating this thing we call, the Artist's Life.
Bookends hold a number of volumes together. They serve as a utilitarian purpose to hold things up. They often feature some form of ornamentation, perhaps conveying or rather exhibiting some facet of the owner's own views or appreciations. In the home of any well read individual, no doubt, you will find an extensive and possibly eccentric number of bookends. Some bookends are simply created through the stacking of more books. Around my home library and studio they form stalagmites, rising from the antique chest, the desks and armoires.
Upon approving the final cut of Art Walks recent edition, I realized that among these Art Walks editions bookends were established. They hold together the story of lives as they are lived, through one's ability to see things, and the desire to share them with others.
While many may view art for all of it's eccentricity, the very roots of it are all together common. Art holds up when there is truth in it. The greatest works of art aren't often the most embellished, they are the one's that address and exhibit the thread in the tapestry, the soil beneath our feet, and the pillars who have exposed our own inner strength.
It is with the deepest of appreciation for life, and for all who have shared the common ground of their lives, that another set of bookends find their worth, and upon which more chapters will be written, stacked and forged.
Art Walks, is a cultural arts program, made possible by The Sarah West Gallery of Fine Art, Sarah West, Michele West and produced through CTV Beam of East Alabama. *special acknowledgements to videographer/ network studio editor, Victor Feliciano, CTV and all artists affiliations within their respective editions.
To learn more about Art Walks host Sarah West, or the artists featured herein, visit the links below.
"Like, Share & Follow" Art Walks via ArtWalksWithSarahWest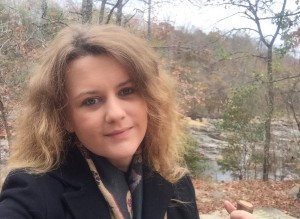 Art Walks | Studio & Sanctuary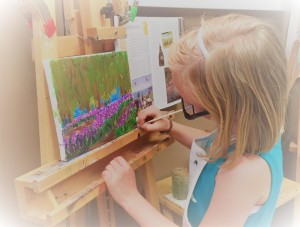 Art Walks | What Art Means
Art Walks: featuring Five Art Students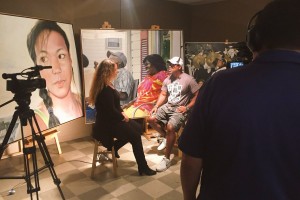 Links:  The Sarah West Gallery of Fine Art, Art Walks, Jim Avett, Ramseur Records, StevenTette
Acknowledgements/ Mentions: Frances Mayes , Biltmore, Doc & Merle Watson Museum- Sugar Grove (Art Walks with Sarah West), Angels of America's Fallen (Art Walks: Five Art Students) ,Smiths Station, Alabama, Columbus State Arts, Columbus, Ga, Bo Bartlett (Art Walks with Steven Tette), Clegg Avett , The Avett Brothers MerleFest (Art Walks with Jim Avett).