Sarah West
Visual Artist/ Writer/ Aesthetic Voyager
"…art opens ways for a better understanding"- Robert Henri 
Sarah West, owner and founder of the Sarah West Gallery of Fine Art has for a lifetime continued her pursuit to cultivate the further expression of the Art Spirit. Innately creative since childhood, through life she has proudly displayed individualism through various avenues of artistry.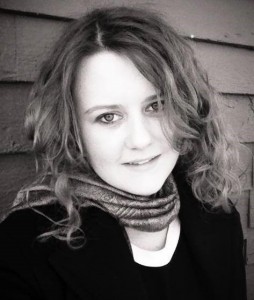 Sarah West's portraiture and illustrative work preserves a sense of being as well as place. Her career began in portrait. With pencil and paintbrush she found ways to unravel atmospheric contemplations upon canvas. In 2008, she opened the Sarah West Gallery of Fine Art in Smiths Station, Alabama. The Sarah West Gallery is Smiths Station's only Fine Arts Institution for Continued Fine Arts Education for All Ages, and Skill Levels. The gallery is also home to Miss West's, Alabama atelier. As a long time advocate for the the arts, and recognizing a need within the local community, Sarah began development of Fine Art Courses for Continued Study in late 2008. Since then she has written and presided as chief instructor, over 80 courses, classes and programs for Continued Fine Art learning. Years later, the pen assumed a different form. Where early on the paintbrush spoke where there were not words, Sarah found them. First, in personal journal, her words became an extension of the atelier experiences. In 2013, she accepted invitation to serve as columnist for the Citizen of East Alabama, (Alabama's largest weekly distributed newspaper.) Upon this printed platform she established an avenue by which to not only write of culturally substantial things, point of artistic and civil conviction but also an avenue by which to begin a restorative endeavor to reintroduce published illustrative art to this community news publication. Prior to her acceptance of this position with the Citizen, she began penning pages. This approach became a habitual process which continues in her daily life. On travels and at home, she takes opportunity to illustrate daily life. Whether amid the hustle and bustle of society above and below the poverty line, or along the Vieux Carre, within nature-scapes of wilderness or historic opulent domain; these scenes and more find their way onto her page. Therein, both her advocacy for history, heritage preservation and her passion for civilization are portrayed. Her works are published weekly in the Citizen of East Alabama and are available in Limited Edition Archival Print at the Biltmore Estate (America's Largest Home & National Landmark for Historic Places in Asheville, NC.) Sarah currently serves as an Exclusive to Biltmore Artist. She has served as illustrator for the Historic Cedar Crest Victorian Inn of Asheville, NC. She has create works in support of the Stewart County Historic Society, and she has created works in support of both the F. Scott & Zelda Sayre Fitzgerald Museum (Montgomery, Ala) and the Doc & Merle Watson Museum (Sugar Grove, NC.) Private contributor acquisitions of her work have been made in support of the above mentioned organizations.
In 2012, her work in portrait and illustration converged, forming a union which remains to present. Adopting stylistic overture, her subjects found atmospheric confluence with their surroundings. Organic distortions which are experienced in daily life play out upon canvas. A sense of movement is felt through observation. the essence of the being, the sense of place and above all, the purpose of the work reigns. The Art experience is universal, and the purpose is deeply rooted and personal.
Sarah works in Oil, Ink, Graphite, Watercolour, Charcoal, Pastel and a number of other tradition medium. Her work includes new interpretations of renaissance, flemish and american masterworks, pen illustrations in the style of etchings, traditional and stylistic portraiture and more… Within her work prominent cultural figures have emerged including, Ramseur Records artists The Avett Brothers, Singer/Songwriter/Storyteller Jim Avett, and Folk Music Legend, Doc Watson. In the Summer of 2016, Sarah's portrait of Doc Watson received debut exhibition at the Doc & Merle Watson Museum. Sarah's work not only commemorates the achievements of iconic cultural figure but also raise awareness for places of historic significance. She has rendered representation works depicting historic homes as well as state and national landmarks.
Through her work she also serves as ongoing supporter and contributor to the F. Scott & Zelda Museum, The Elma C. Lomax Incubator Farm (Concord, NC) in collaboration with Carolina Farm Stewardship Association and the Doc & Merle Watson Museum. She continues to serve as contributing columnist for the Citizen of East Alabama and has published over 150 works of aesthetic sketch, documentive and educational short stories and cultural arts philosophy. She continues to serve as chief instructor of most programs offered at the Sarah West Gallery of Fine Art. She travels often and extensively, paints daily and is currently working on several books.
Sarah serves as an elected member of the Society of Illustrators, and is a supporting member of the Pennsylvania Academy of Fine Arts where she continues to further her studies through experiences in the arts.
Her involvement with others, observations, research and life experiences lend themselves to her furtherance of self and continued contributions to the world. Above all she is an explorer of life, intent on rendering the things from her time and capturing them in a way that they might benefit, enrich, enlighten and inspire the lives of others.
Fine Arts Affiliations
The Sarah West Gallery of Fine Art
Society of Illustrators
Biltmore Estate
Pennsylvania Academy of Fine Arts
The F. Scott & Zelda Fitzgerald Museum
The Doc & Merle Watson Museum