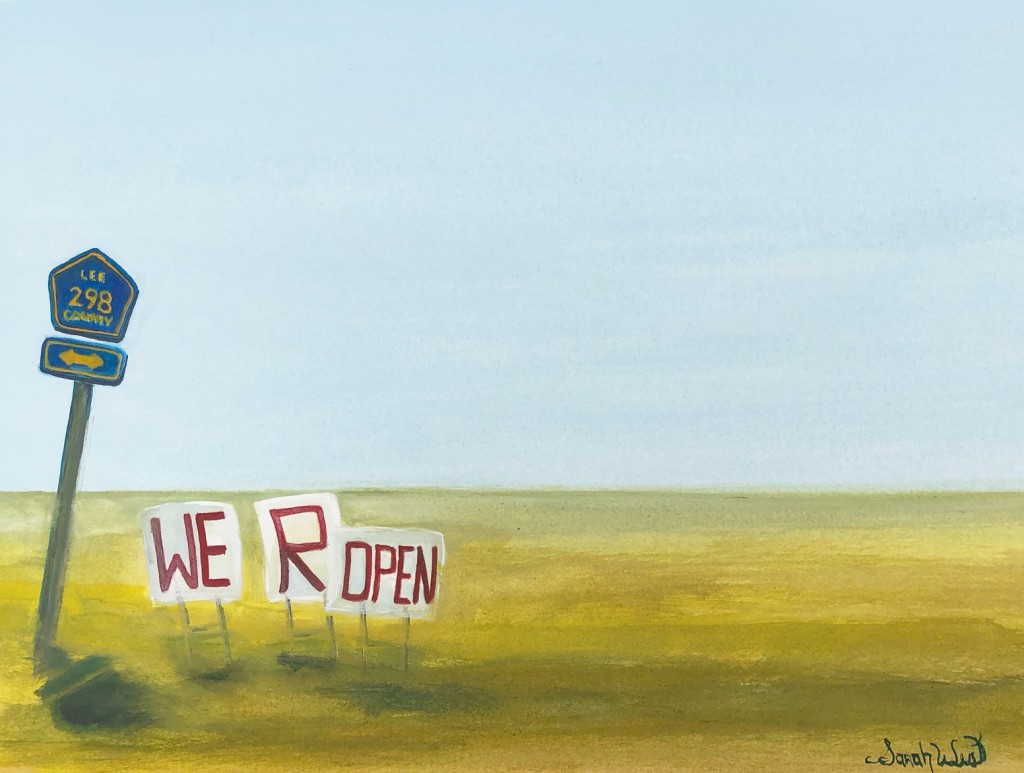 During the days of COVID-19, I've written and sketched notations. Scenes of life in rural Alabama, the resilience of our people, and the determination to hold on, to reconfigure ways to make an honest living in the midst of uncertainty, as we as a country strive to end a world-wide epidemic through distance.
A set of signs placed on the curb along Smiths Station, Alabama's main street, Lee County Road 430, boasts red tape letters, "WE R OPEN." The local restaurant owners strive to provide their food service through call-in, curb-side pick up only. Meanwhile, farmers strive to find new ways to distribute their harvest since their restaurant client orders have decreased in volume.
As small business owners in rural Alabama, and throughout America, even through innovative and unconventional methods, we are striving to proclaim that "We Are Open." A time like this presents the question, "Are we open?" In these dire circumstances, have we learned hot to truly be open- open to change, open to cultivating greater compassion, empathy, self-care, love, hope and a greater willingness to simply be human. I meditate upon this as I seek deeper ways to be open.
-from Day 23 | COVID-19
Sarah West