Doc & Merle Watson Museum to feature the artwork of Sarah West
at
Historic Cove Creek School of Sugar Grove, NC
2016 Doc & Rosa Lee Watson MusicFest 'N Sugar Grove
July 15th & 16th, 2016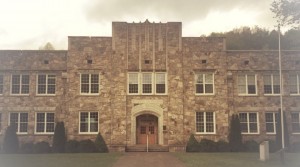 It is a sincere honor to announce that Sarah West has accepted invitation to exhibit within the Doc & Merle Watson Museum at the historic Cove Creek School in Sugar Grove, North Carolina. In collaboration with the Doc & Rosa Lee Watson MusicFest 'N Sugar Grove, Sarah West is humbled by the opportunity to exhibit her Doc Watson portrait in honor of the Watson Family Music & Regional Legacy. Sarah's work will be exhibited during the Annual MusicFest 'N Sugar Grove, in support of the festival fundraising efforts.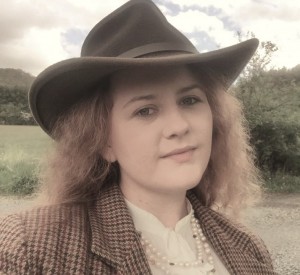 In 1997, MusicFest 'N Sugar Grove was established as a community development project to assist in furthering area historic preservation and sustainability projects throughout the economically distressed communities of Watauga County. This event went on to fund the Doc & Rosa Lee Watson Scholarship fund for students studying Sustainable Development at Appalachian State University in nearby Boone, NC.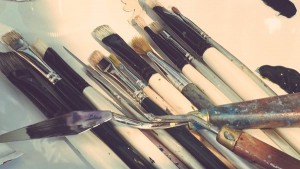 Since it's beginning, MusicFest maintained a close relationship with Doc Watson, musical legend who brought worldwide attention to the music reflected there and throughout the region. Upon Doc's passing in 2012, MusicFest was renamed in honor of he and his wife, Rosa Lee, both were continual supporters of the festival and local fundraising efforts towards preservation, cultural ties and sustainability.
Although a small festival nestled along the banks of Cove Creek, MusicFest draws appreciating crowds with world-renowned musicians and songwriters whose work mirrors the exquisite landscape. Past and continuing MusicFest featured artists are Doc Watson, The Kruger Brothers, Carolina Chocolate Drops, Jim Avett and many, many more. MusicFest is a family friendly music festival featuring intimate performances, picking sessions, storytelling, various vendors and concessions. Proceeds raised from the festival fund the sustainability and preservation initiatives mentioned above.
The Sarah West Gallery of Fine Art is honored to lend it's support to the Doc & Merle Watson Museum of Cove Creek School, the Doc & Rose Lee Watson MusicFest 'N Sugar Grove and the ongoing sustainable development projects of Watauga County including Sugar Grove, Mast Gap & Valle Crucis.

To learn more about the Doc & Rosa Lee Watson MusicFest 'N Sugar Grove and to purchase tickets visit www.musicfestnsugargrove.org
Advance Tickets are also available at the
Original Mast General Store, Valle Crucis
Mast General Store, Boone, NC
MusicFest 'N Sugar Grove is presented by Mast General Store
MusicFest 'N Sugar Grove P.O Box 344, Sugar Grove, NC 28679
info@musicfestnsugargrove.org