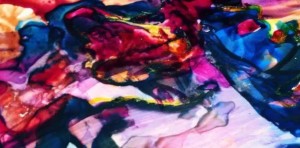 Throughout history events have been recorded in varied forms of remembrance.
The autumn season has always been my favorite time of year. I think it's ironic that Fall holds the shades of my favorite color. To me, fall symbolizes a precursor to winter, the gathering of happiness, the counting of blessings, and a chance to feel the cool energy of life. It is a time of preparation, an opportunity for inner growth. Winter isn't about death. Winter is the time where focus is centered below the surface. Winter is a time of mindfulness, within. This time of year yields peaceful space for quiet, warm afternoon teas, a chance to ponder all that has been gathered throughout the year. It is a time to celebrate the vitalized lessons of spring and summer…using the nourishment resourced from the summer sun. Every season, especially fall to winter is a gift in life.
As a creature given to these Earth elements, I often think of my life and how it may be a better part of the world. I recognize that I am a part of the greatest creation of life on this planet. As a human inhabiting this world, my being serves as one of the most advanced forms of creation in existence, and I know that I must do so much more to reach my greatest potential, in my effort to contribute more to humanity.
This is this shift, this is the season, this is the time to harvest the abundant energy. It is the time that my soul continues to whisper to me to "elevate my sense of being, to go beyond and to grow." May you grow and reach greater elevations this season. May you feel the cool exhilarating energy blowing through the leaves this fall.
–Michele West